College Athletic
Recruiting Services
A well-rounded admissions game plan for athletic recruits
Spark Admissions works with many aspiring college athletes and has successfully helped them through the recruitment and application process. Students come to us to be recruited from a range of sports, from soccer to squash, crew to track, lacrosse to softball, and more.
Our college consultants demystify athletic recruiting, providing hands-on guidance for each step of the process.
Of course, exceptional athletic skills are essential to garnering the attention of recruiters at the nation's top colleges and universities, but that's only one part of the equation.
Colleges also consider a number of other factors when making admissions decisions, including students' academic, intellectual, and extracurricular accomplishments. Colleges also recruit students who have excellent interpersonal skills and would make invaluable team members. For that reason, we coach students on preparing for official team visits, writing to coaches, participating in recruitment interviews, and more.
Athletic Recruiting Services
We work with students on all aspects of the college preparation, application, and admissions process to provide them the best possible opportunities.
Our athletic admissions consulting services include:
Explaining how athletic recruitment works and detailing key milestones for a particular sport;
Developing college lists and helping families understand how recruitment impacts their chances at each school;
Guiding students through athletic application timelines;
Creating personalized standardized testing strategies for students, including deciding which test(s) to take, when, and how to prepare;
Preparing students for their admissions pre-read;
Helping student athletes develop their leadership profiles on and off the field;
Helping students navigate all non-athletic aspects of high school and meet the academic benchmarks colleges require;
Working with students to develop strong application materials, including those specific to athletic recruitment, such as athletic resumes, communication with coaches, and more.
Schedule Your Free Consultation
The Spark Advantage
In addition to our athletic-recruiting-specific services, all students who work with Spark Admissions college consultants receive:
Clear goals and a roadmap for getting into their top-choice colleges;
A personalized, multi-year strategy for maximizing their admissions potential;
Help honing academic and extracurricular strengths;
Advice on intellectual enrichment, study skills, and academic improvement;
Guidance on application and essay development to ultimately submit stellar college applications;
A long-term relationship with a counselor who is dedicated to helping students meet their fullest potential and is readily available to answer questions.
Flexible pricing to fit your needs
We offer four comprehensive college preparation and application packages for athletic recruiting hopefuls. We'll recommend the package that's right for you during our initial consultation, and then we'll work together to determine how to use your hours to help your child achieve their goals.
20 hours: $10,795

35 hours: $18,495

55 hours: $27,995

70 hours: $34,995
Success Stories
We have years of experience helping athletes in squash, crew, soccer, baseball, swimming, tennis, and more gain admission to top-ranked colleges and universities.
Laura*
Laura came to Spark Admissions as she was beginning an intensive high school crew team training program.
She hoped to row in college, but her family knew little about the athletic recruiting process or what it takes to earn admission to an Ivy League school.
Laura's Spark Admissions counselors provided knowledgeable guidance throughout her time in high school and through every step of the athletic recruiting process to help her achieve her admissions goals.
What We Did
Laura's Spark Admissions counselor:
Helped her identify and hone her academic resume and areas of interest;
Recommended high school coursework and extracurricular activities that allowed her to develop a stellar personal narrative and strong leadership profile;
Encouraged and supported Laura as she discovered and developed an artistic talent to round out her applicant profile;
Guided her through college coach outreach as well as negotiating and evaluating competing offers;
Worked with her to develop a best-fit college list based on her athletic, academic and personal goals;
Provided expert guidance and detailed feedback on Laura's admissions essays and application materials to ensure their flawless completion.
Admissions Result
Laura received offers to row crew for Brown University and Dartmouth College.
*Student's name changed for privacy
Ryan*
Ryan was a talented lacrosse player at a strong private school in the greater Boston area.
His family hired Spark Admissions at the end of his junior year to provide knowledgeable guidance on the college athletic recruitment process.
Ryan's college list included a number of top-tier schools, which we knew meant he'd need a resume that equally demonstrated his strengths in the classroom, in the community and on the field.
What We Did
Ryan's Spark Admissions counselor:
Recommended Ryan establish and lead a new STEM-related club at his high school to strengthen his academic resume;
Encouraged Ryan to foster his passion for tutoring and expand his community service resume;
Supported him in reaching out to college coaches to express his interest and communicate his unique strengths;
Helped him apply and earn acceptance to a prestigious summer program at a Boston-area university before his senior year;
Guided his family through every step of the recruitment process, including how to assess and compare competing offers;
Brainstormed, outlined and provided thoughtful feedback on Ryan's admissions essays.
Admissions Result
Ryan received recruitment offers from a number of top-tier colleges, including his top choice, Massachusetts Institute of Technology.
*Student's name changed for privacy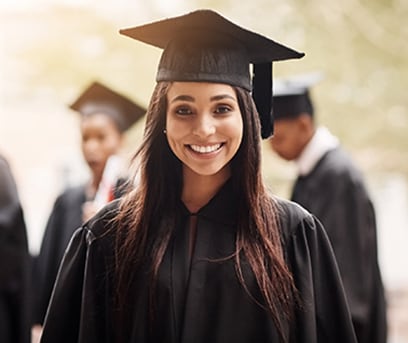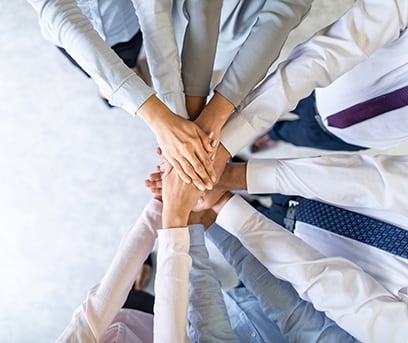 Our Team
Get to know our seasoned college admissions counselors.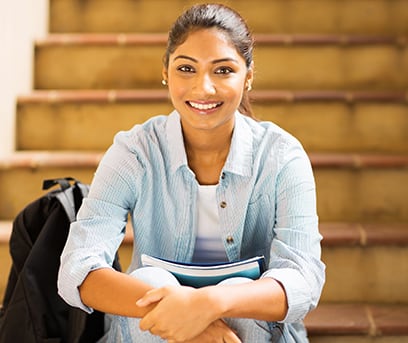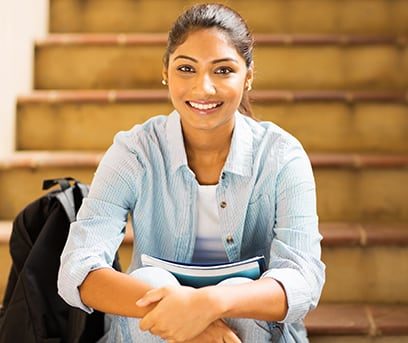 Spark Admissions has the highest college admissions success rate in the country.
Contact us to learn more about our admissions consulting services.