11th Grade College Admissions Consultants
Your stress-free competitive advantage
High school juniors often navigate challenging courses, extracurriculars, and the typical strains of teenage life.
We work closely with families to make preparing for the college admissions process more manageable and stress-free. In addition, our college counselors have a proven track record of helping students become significantly more competitive college applicants and gain acceptance to their top-choice schools.
11th Grade Services
We help students develop unique and compelling college applications that reflect their strengths and set them apart from their peers. Our proven expertise makes families feel at ease and confident throughout the process.
Students working with us junior year can expect:
A personalized college admissions strategy and timeline based upon their college admissions goals;
A college list reflective of their interests as well as schools' unique personalities;
Help finding and strengthening any weaknesses in their academic and extracurricular profiles;
Advice on deepening their involvement in extracurriculars to expand their leadership skills;
Ideas for ways to stimulate curiosity and grow their potential throughout the year;
Preparation for college admissions interviews through mock sessions and extensive feedback;
A full standardized testing plan, including which test(s) to take, when, and how to prepare;
Guidance on finding and applying to internships and competitive summer opportunities;
Advice on which teachers and other individuals to ask for letters of recommendation;
Guidance on college visits, including advice on what to look for at each school;
Help communicating academic and personal strengths to showcase in their applications;
Application and essay support, including brainstorming, outlining, editing, and proofreading;
Review of the Common Application to ensure complete perfection;
Management of applications materials, timelines, and deadlines for all schools;
Guidance on what courses to take in 12th grade.
Schedule Your Free Consultation
The Spark Advantage
Beyond our 11th-grade-specific services, all students who work with Spark Admissions college consultants receive:
Specified goals and an extensive, detailed plan for getting into their top-choice colleges;
A tailored plan for improving their chances of admission;
Assistance developing and honing academic and extracurricular interests and narratives;
Expert advice on intellectual enrichment, study skills, and how to stand out in the college process;
Help with college applications and essay development in order to shine in the competitive admissions landscape;
An in-depth relationship with a college admissions counselor who is driven to support students in reaching their fullest potential.
Flexible pricing to fit your needs
Please note this pricing applies to the Class of 2025, who are incoming juniors. We offer four comprehensive college preparation and application packages for 11th-grade families. We'll help you decide which package is best suited for you during our initial consultation, and then we'll discuss how to use your hours in the most beneficial way to help your child attain their college admission goals.
30 hours: $18,995

45 hours: $27,995

60 hours: $35,595

75 hours: $42,295
Success Stories
Families who begin working with Spark Admissions in 11th grade are able to tackle the college admissions process with knowledge, experience, and extensive preparation.
Ethan*
Ethan came to Spark Admissions during his junior year as a shy, reserved student full of potential.
He had high academic aspirations, but his parents knew he'd need help showcasing his personality so college admissions committees could see how invaluable he would be to their schools.
We helped Ethan cultivate a number of attributes that would make him a competitive college applicant—including confidence, proactivity, and leadership skills.
What We Did
Ethan's Spark Admissions counselor:
Encouraged him to step far outside his comfort zone and hone his leadership skills by joining activities that aligned with his academic interests;
Helped him identify and participate in hands-on volunteer opportunities, which boosted his pride as he saw how his work helped others;
Nurtured his self-confidence, which helped him take more initiative and be more proactive;
Counseled Ethan on how to weave his unique story into various parts of his college applications;
Provided detailed, constructive feedback on each draft of his application essays and materials.
Admissions Result
Ethan was accepted to Princeton University, Harvard University, and Massachusetts Institute of Technology.
*Student's name changed for privacy
Michael*
Michael was an ambitious high school student who'd spread himself exceedingly thin doing all the things he thought would make him a compelling college applicant. As a result, neither his extracurricular profile nor his GPA were where they needed to be for the colleges he sought.
When he came to Spark Admissions at the start of junior year, Michael was very anxious about and overwhelmed by the college admissions process.
We recognized and understood Michael's anxiety and wanted to minimize it as much as possible. We also knew firsthand what it takes to earn admission at competitive schools. So, we helped Michael re-focus his efforts solely on the pursuits that were most meaningful to him and would help him gain acceptance to his top-choice schools.
What We Did
Michael's Spark Admissions counselor:
Channeled his myriad academic and extracurricular activities into a more focused, strategic resume that would position him in the best possible light;
Identified and helped Michael secure an internship at his top-choice university the summer before his senior year of high school;
Developed a standardized testing plan suited to Michael's learning style and college goals;
Helped him improve his GPA during his final two years of high school via study skills sessions, time management coaching, and other academic counseling;
Identified opportunities to strengthen his leadership profile by becoming more deeply involved in activities related to his intended area of study;
Worked with Michael to develop an appropriate college list and create flawless college essays and application materials.
Admissions Result
Michael was accepted Early Decision to Tufts University, his top-choice school.
*Student's name changed for privacy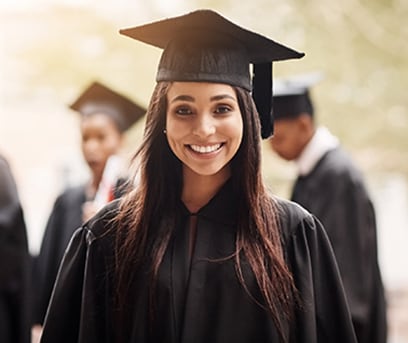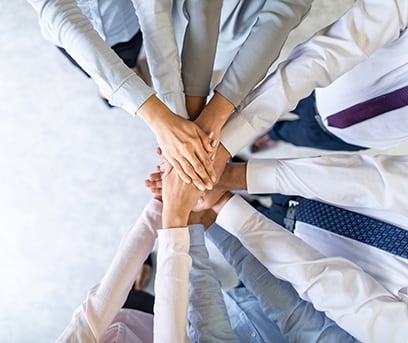 Our Team
Get to know our seasoned college admissions counselors.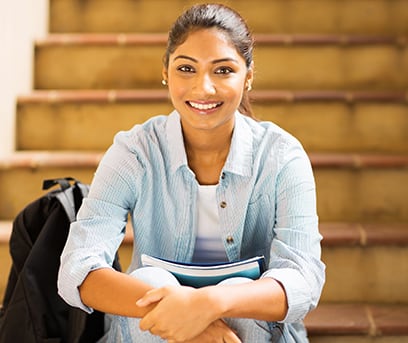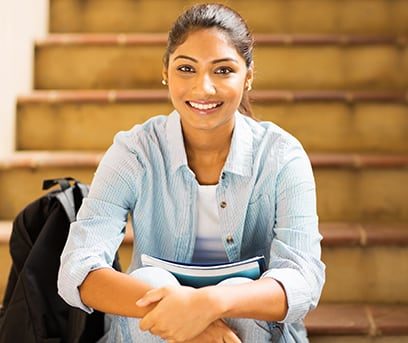 Spark Admissions has the highest college admissions success rate in the country.
Contact us to learn more about our admissions consulting services.