BS/MD Program
Consulting Services
Help students succeed on the rigorous path to med school
Many universities offer a pre-med track for undergraduates—but a select few also offer what's known as an accelerated or combined medical program (more commonly known as a BS/MD program).
These highly rigorous courses of study admit high schoolers to both their undergraduate institution and medical school through a single application during senior year of high school. Students receive both a bachelor's and medical degree.
Spark Admissions college consultants help students who are certain they're on the path to medical school maximize their chances of admission to these highly selective combined medical programs.
To be admitted, students need stellar academic profiles, strong pre-medical resumes, outstanding standardized test scores, and essays that clearly show how prepared and excited they are to become physicians.
Our expert team knows what it takes to help aspiring physicians achieve their goals—so much so that our acceptance rate at BS/MD programs is nearly 100%.
BS/MD Consulting Services
We work with students on all aspects of the college preparation, application, and admissions process to provide them the best possible opportunities.
Our consulting services for students applying to BS/MD programs include:
Providing personalized, knowledgeable guidance on applying to BS/MD programs, finding the right programs, and creating college lists;
Guiding students through the application process, application requirements, and deadlines unique to combined medical programs;
Helping students develop strong academic and extracurricular narratives in medicine, including course selection, additional academic enrichment, medical internships, and other practical experience;
Identifying health-related spaces in which students can expand their leadership profiles;
Creating personalized standardized testing strategies that meet all BS/MD program requirements, including deciding which tests to take, when, and how to prepare;
Guiding students to write strong application essays that thoroughly explain why they want to enroll in a combined medical program and their aspirations for the future;
Ensuring all parts of the college admissions process run smoothly, including helping with college interviews, submitting test scores, and ensuring students submit perfect applications.
Schedule Your Free Consultation
The Spark Advantage
Along with our BS/MD-program-specific services, all students who work with Spark Admissions college consultants receive:
A customized plan for getting admitted to their top-choice colleges;
A detailed, multi-year strategy for maximizing their chances of admission;
Assistance with strengthening academic and extracurricular narratives;
Advice on academic enrichment, summer planning, study skills, and testing strategies;
Help with application and essay development to ensure that students submit the most competitive applications;
A deep relationship with a college consultant who is readily available to assist with all aspects of the college admission planning and application process and who is dedicated to helping students reach their fullest potential.
Flexible pricing to fit your needs
We offer four comprehensive college preparation and application packages for families interested in applying to BS/MD programs. Based on your needs, we will help select the package that's right for you, and then we'll work together to strategize how to best use your hours to help your child reach their college goals.
20 hours: $10,795

35 hours: $18,495

55 hours: $27,995

70 hours: $34,995
Success Stories
We've helped numerous students gain admission to some of the most rigorous and selective BS/MD programs in the United States.
Raj*
Raj came to Spark Admissions a bright and talented sophomore with an ambition to study medicine.
He had strong grades from a competitive private school, but his Spark Admissions counselor knew Raj would need more if he were to position himself competitively for admission to a top BS/MD program.
What We Did
Raj's Spark Admissions counselor:
Identified and helped him secure a research internship at an immunology lab;
Encouraged him to pursue local volunteer work twice a week;
Helped him strengthen his leadership profile as captain of multiple academic teams;
Suggested ways for him to deepen his leadership role in the environmental club he'd founded and connect his passion for a healthier environment to his calling to be a healthcare professional;
Worked with him to develop and hone his best-fit college list;
Provided thorough guidance and thoughtful feedback on each round of his BS/MD program essays and applications to ensure complete perfection.
Admissions Result
Raj earned admission to his Early Decision school, Brown University's Program in Liberal Medical Education, the top combined medical program in the nation.
*Student's name changed for privacy
Emily*
Emily was a strong student with significant potential who came to Spark Admissions early in her high school career.
She knew she wanted to apply to a diverse array of colleges in both the United States and United Kingdom, but wasn't sure she wanted to pursue the rigors of a BS/MD program.
Emily's Spark Admissions counselor worked with her throughout high school to hone a compelling narrative that would give her a variety of options when it came time to choose a college.
What We Did
Emily's Spark Admissions counselor:
Introduced her to the possibility of a combined medical program early in high school, which allowed her to prepare to be a dynamic BS/MD candidate should she choose to apply;
Suggested internships and volunteer opportunities where she could contribute to her community;
Helped Emily hone an appropriate list of public and private colleges and universities in both the US and UK;
Gave ongoing guidance on a variety of science-related extracurricular activities, which resulted in her research being published;
Provided guidance on how to best bring to life Emily's dual interest in intensive research and social justice in her application materials.

Admissions Result

Emily was accepted to Brown University's Program in Liberal Medical Education as well as Emory University, Newcastle University, University of California—Los Angeles, and other top-tier schools.

*Student's name changed for privacy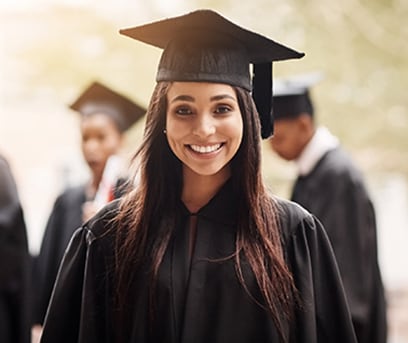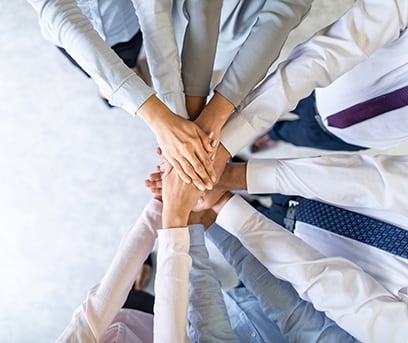 Our Team
Get to know our seasoned college admissions counselors.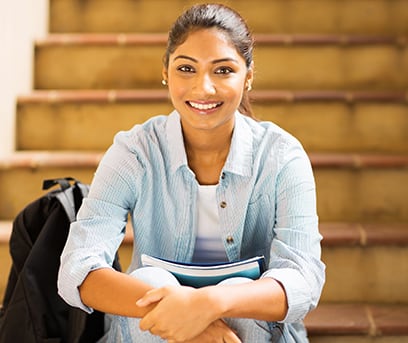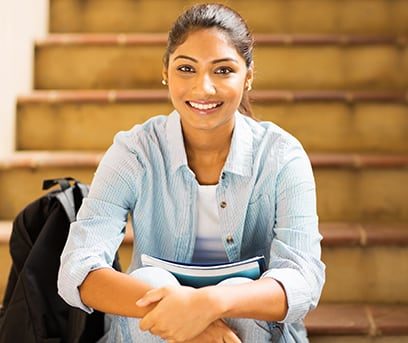 Spark Admissions has the highest college admissions success rate in the country.
Contact us to learn more about our admissions consulting services.