Private School
Admissions Consulting
**Our private school admissions consulting practice is currently full. We will resume accepting new students in January 2024.**
The private school (or independent school) admissions process is as multifaceted as it is competitive.
Independent schools are looking for students and families who enhance their campus communities. You're looking for the best-fit environment where your child will thrive.
Spark Admissions private school consultants understand these parallel demands and provide in-depth guidance both to students and their families.
Our personalized approach will help draw private school admissions officers to your story. We'll guide you through creating compelling, authentic narratives that showcase your child's unique gifts and present your family in the best light.
Private School Admissions Results
Spark Admissions families have earned admission to some of the country's most competitive independent schools.
Beaver Country Day School
Boston College High School
Boston University Academy
Brooks School
Buckingham, Browne and Nichols School
Choate Rosemary Hall
Commonwealth School
Concord Academy
Dana Hall School
Dedham Country Day School
Deerfield Academy
Dexter Southfield School
Durham Academy
Gann Academy
The Governor's Academy
Groton Academy
Hotchkiss School
Kent School
Loomis Chaffee School
Meadowbrook School
Middlesex School
Milton Academy
Newton Country Day School
Noble and Greenough School
The Park School
Phillips Andover Academy
Phillips Exeter Academy
The Rivers School
The Roxbury Latin School
St. John's Preparatory
St. Mark's School
St. Sebastian's School
Taft School
Westminster School
Winsor School
Worcester Academy
Comprehensive Private School Consulting Packages
We offer several packages that can be tailored to fit your family's needs. We'll discuss your goals during an initial consultation, and then work with you to develop a plan for how to best use our services to help your student succeed.
Our private school consulting services include:
Brainstorming, outlining, and revising student and parent application essays;
Preparing students and families for school visits, open houses and admissions interviews;
Developing a list of best-fit independent schools at which to apply;
Creating a personalized standardized testing plan;
Managing application materials and timelines for students and parents;
Helping students achieve the highest level of academic performance;
Identifying students' strengths and what makes them unique;
Planning after-school, summer, and school break activities;
Answering questions about the private school admissions process.
Schedule Your Free Consultation
Private School Application & Essay Support
Spark Admissions private school consultants provide trusted, active support to help craft truly differentiated and exceptional private school admissions applications.
Our independent school application support services include:
Helping students brainstorm exceptional, unique essay topics for every school
Meeting with parents to identify compelling, thoughtful essay topics for their applications
Providing intentional essay edits and suggestions for improvement after each draft
Assisting with all application elements, including resumes and activities questions
Advising on all components of private school applications, including final proofreading
Ensuring seamless integration of application materials and interview preparation
Answering questions and providing guidance on the private school admissions process
Schedule Your Free Consultation
Private School Preparation and Application Packages
We offer three comprehensive private school preparation and application packages. We'll recommend the package to best suit your needs during your free initial consultation. Then, we'll work together to determine how to best use those hours to help your child achieve his or her goals.
15 hours for $8,195

25 hours for $13,495

35 hours for $18,495
Success Stories
We've helped hundreds of families approach the private school admissions process feeling confident, knowledgeable and well-prepared.
Grace*
Grace* came to Spark Admissions as a young student with diverse interests and a quiet, understated personality. She sought acceptance to a top independent high school.
As experienced independent school admissions counselors, we understood the importance of demonstrating how Grace's entire family could enrich the fabric of the private school community. As such, we tailored our strategy to helping both Grace and her parents put their best feet forward.
What We Did
Grace's Spark Admissions counselor:
Helped her identify and strengthen academic and extracurricular weaknesses;
Evaluated her diverse profile and helped her home in on a single area of academic interest;
Identified and helped her secure volunteer opportunities in her community;
Conducted extensive mock interviews to prepare Grace and her parents for the rigorous private school admissions interview process;
Developed a private school list that reflected her personality and academic goals;
Assisted Grace and her parents with all aspects of their admissions essays and applications.
Admissions Result
Grace was accepted to a number of top Massachusetts private schools including Milton Academy, The Winsor School, and Noble and Greenough School.
*Student's name changed for privacy
Angela*
Angela was a dedicated student who had her sights set on attending a particular private school in the Boston area that was uniquely suited to fit her educational needs and ideal learning environment.
As experienced private school admissions counselors, we understood the importance of preparing not only Angela, but also her parents, to succeed in their application essays and interviews.
What We Did
Angela's Spark Admissions counselor:
Recommended extracurricular summer activities that would help round out Angela's academic resume;
Connected Angela with an experienced tutor to help her build on her existing academic strengths and reach her highest potential;
Provided multiple rounds of extensive admissions interview coaching for both Angela and her parents;
Offered expert feedback after each practice interview and essay draft to ensure the family presented in the best possible light;
Assisted with all aspects of the admissions process, including managing deadlines and coordinating all application materials to ensure their flawless completion.
Admissions Result
Angela was accepted to Beaver Country Day School, her top choice.
*Student's name changed for privacy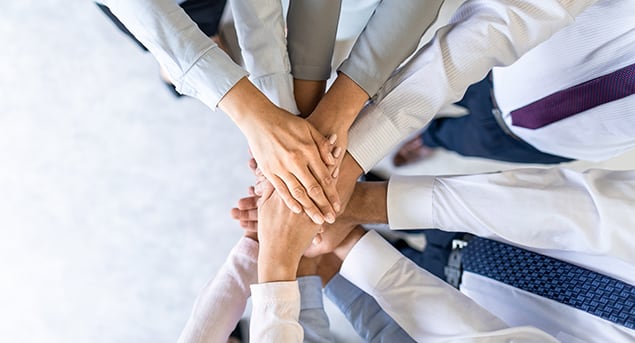 Our Team
Get to know our experienced private school admissions counselors.
Spark Admissions has the highest college admissions success rate in the country.
Contact us to learn more about our admissions consulting services.