College Transfer
Admissions
Proven guidance for college transfers
Knowing you're at the wrong college is frustrating. We can help.
We provide tailored, high-touch college transfer counseling for students applying to transfer colleges and universities. The proof of our expertise is in our results: an unprecedented 100% success rate helping students transfer to their right-fit schools.
Not sure which school is your perfect fit? We help answer that question, too.
Your Spark Admissions college transfer consultant will work with you to develop a transfer plan and craft a compelling, competitive applicant profile. We'll also ensure your application essays have strategic narratives for why you are transferring, detail your unique strengths and qualities, and showcase how you will be an active academic and social contributor to your new school.
College Transfer Admissions Results
Spark Admissions students have successfully transferred to some of the most competitive colleges and universities in the U.S.
Amherst College
Bentley University
Boston College
Boston University
Brown University
Bryn Mawr College
Carleton College
Colgate University
Columbia University
Cornell University
Duke University
Emerson College
Emory University
Georgetown University
Macalester College
Middlebury College
NYU Stern School of Business
Northeastern University
Syracuse University
Tufts University
University of Massachusetts—Amherst
University of Minnesota—Twin Cities
Vanderbilt University
Washington University in St. Louis
Wesleyan University
Comprehensive College Transfer Packages
We offer several packages that can be tailored to fit your needs. We'll discuss your goals during an initial consultation, and then work with you to develop a plan for how to best use our services to help you succeed.
Our college transfer consulting services include:
Identifying transfer students' unique strengths;
Developing transfer preparation plans;
Helping build appropriate resumes;
Brainstorming, outlining, editing, and proofreading essays and application materials;
Honing the list of transfer schools to which to apply;
Preparing transfer students for college interviews;
Managing application materials and timelines.
Schedule Your Free Consultation
College Transfer Application & Essay Support
Working with students to develop topics for all supplementary, school-specific essays
Providing thoughtful essay edits and suggestions for improvement after each draft
Helping transfer students brainstorm an exceptional, unique personal statement
Assisting with all application elements, including experiences and activities
Advising on all components of the transfer application, including final proofreading
Answering questions and providing guidance on the transfer admissions process
Schedule Your Free Consultation
Success Stories
We've helped countless transfer students find, apply to, and gain admission at the colleges and universities that are the best fit for them.
Sarah
Sarah* came to Spark Admissions as an undergraduate student feeling mismatched with her liberal arts college.
Our college counselors understand how important the right-fit college or university is to a student's success in college and beyond. We took the time to get to know Sarah to help her find her perfect match, and developed a strategy to transfer to a school that was a better fit.
What We Did
Sarah's Spark Admissions counselor:
Worked with her to identify that she'd likely feel more at home in a larger university environment;
Dug in to understand her academic interests and help her explore her options;
Developed an appropriate transfer school list based on her personality, academic goals and standardized test scores;
Suggested opportunities for her to stand out from other transfer applicants;
Offered suggestions for attaining strong college professor recommendations;
Helped her craft exceptional essays and application materials that allowed her personality to shine.
Admissions Result
Sarah was accepted as a transfer student to Duke University, Cornell University, and Vanderbilt University.
*Student's name changed for privacy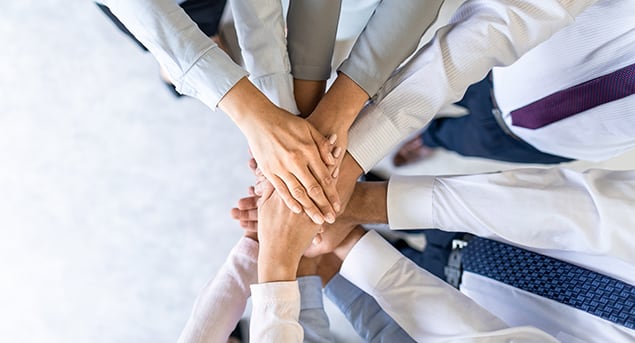 Our Team
Get to know our seasoned team of college admissions counselors.
We have more 5-star Google reviews than any other college consulting firm.
Contact us to learn more about our admissions consulting services.