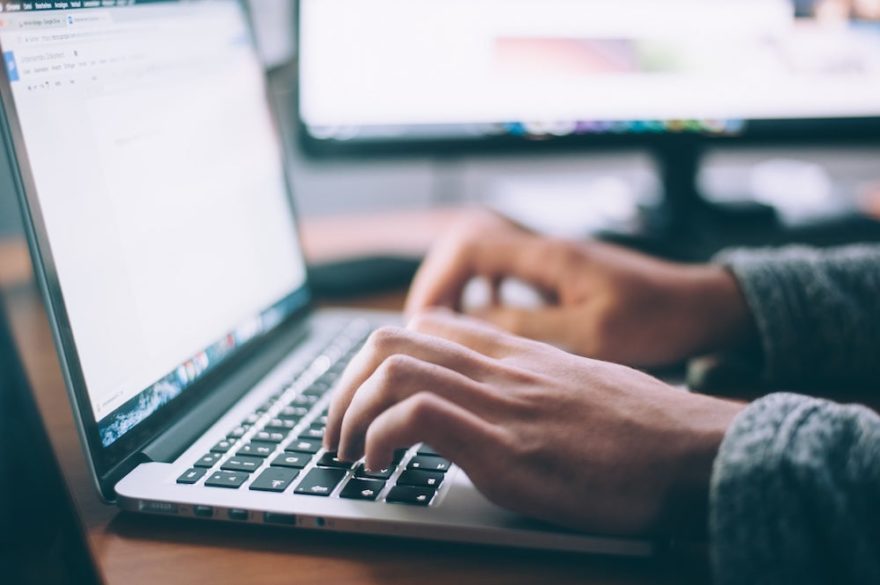 Image via Unsplash by glenncarstenspeters
As you prepare for your college career, you'll want to take as many Advanced Placement (AP) courses as you can manage. In addition to offering an extra challenge, these courses can help you get college credit, which can save you time and money. Before you can claim that college credit, however, you'll need to pass the AP exam, which may include a document-based question (DBQ). Find out what a DBQ is and how to write an impressive essay for your AP exam.
What's the Purpose of a DBQ?
A DBQ is a type of essay question, which means you'll have to write several paragraphs in response. These DBQs require you to use historical documents to analyze a trend or issue from the past. Each DBQ typically has five to seven documents for you to analyze. The documents can be primary or secondary sources, including maps, newspapers, letters, and more.
Essentially, when you answer a DBQ, you use all the skills you learned in your AP class and become a historian. As you write your essay, you'll need to demonstrate that you have the ability to:
Assess the context behind the documents, including the author's perspective and the target audience.
Find connections between the various documents.
Write a solid thesis statement and use your analysis of the documents to support it.
Apply your knowledge of the historical issue to develop a stronger case.
Which Exams Include a DBQ?
Document-based questions appear on select AP exams only. If you take the AP U.S. History, AP European History, or AP World History exam, you'll have to answer a DBQ. Each exam includes one DBQ, and all follow the same format while using relevant source material.
How Is a DBQ Formatted?
The DBQ appears at the beginning of the writing section, which is Part II of the AP exam. First, you'll see the instructions for the section at the top of the page. Underneath, you'll find the essay question and the historical documents.
Every test taker has 15 minutes to read over the documents. Then, you have about 40 minutes to write the essay. Each AP history exam has a total of two essay questions (one DBQ and one long essay), with up to 90 minutes to write your response. However, the proctor won't tell you to finish the first question and start working on the long essay halfway through. That means it's your responsibility to keep an eye on the time and make sure you can complete both essays successfully.
How Do You Write a DBQ?
When you answer a DBQ, you need at least a basic understanding of the issue at hand. Yet, your historical knowledge is a minor part of this essay question. Instead, your ability to analyze the sources and draw a conclusion is the most important factor. Follow the tips below to get as high of a score as possible on the DBQ.
1. Read and Reread the Question
You could write the best essay the College Board has ever read, but if it doesn't address the question, it automatically loses at least a point during the scoring process. Before you even think about writing your response, read the prompt a few times. Ask yourself what the DBQ wants you to do. For example, you may have to compare sources, contrast differing documents, or describe a historical account.
2. Analyze the Documents Carefully
Next, turn your attention to the sources. Read over each one carefully, paying close attention to how the documents are similar or different. Assess their time period, their point of view, and any other context you can glean.
3. Outline and Organize Your Essay
To make the most of your limited time, create a brief outline to organize your thoughts. Be sure to include at least five paragraphs in your essay. It should start with an introduction, end with a conclusion, and have at least three body paragraphs in between.
4. Start With a Strong Introduction
After organizing your essay, start writing a compelling introduction. Along with drawing in the reader and explaining what the essay covers, the introduction should include your thesis statement. Since the entire essay depends on a good thesis statement, take an extra moment to make sure you are making a solid argument and responding to the original question.
5. Write and Edit Your Argument
Finally, write the essay, and take care to support your thesis statement throughout. Reference the historical sources repeatedly, and use your analytical skills to examine what the documents say and why. End with a conclusion that wraps up your argument, and if possible, mention how the issue affected history.
How Are DBQs Scored?
When you take any AP exam, you have limited time to work with. Knowing how the exam is scored can help you focus your time and energy in the right place.
Your DBQ score makes up a quarter of your grade on the entire AP exam. Overall, you can score up to seven points on the DBQ. According to the College Board guidelines, here's how you can earn each point:
Write a strong thesis that answers all components of the question.
Present an argument that includes historical context and references the sources.
Link at least six of the provided sources to your argument.
Analyze the context, point of view, purpose, and audience for four or more of the sources.
Discuss the greater historical context to give the argument more weight.
Mention a piece of supporting evidence that isn't included in the sources.
Connect the argument with another historical development, a different discipline, or another theme or approach.
While scoring a perfect seven might seem impossible, getting a high score can go a long way toward college credit. Many colleges offer course credit for a three or above on an AP exam.
Whether you're considering a major in history, political science, or any other subject, we can help with the college admissions process. Contact Spark Admissions for a free consultation, and get the guidance you need to get into the top schools on your list.